Premium
Directory Listings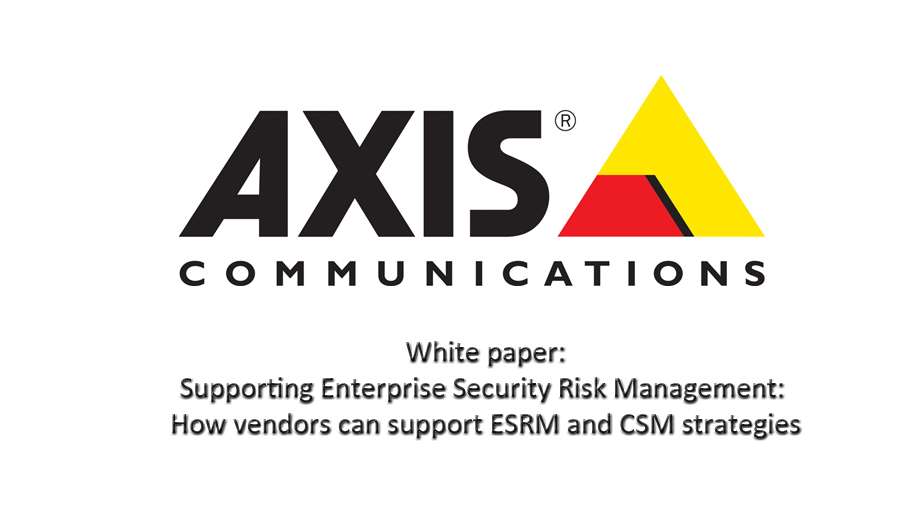 Supporting Enterprise Security Risk Management: How vendors can support ESRM and CSM strategies
July 22, 2018
Axis have sponsored Sarb Sembhi and James Willison, voted as Top influencers in security & Fire 2018: Cybersecurity/thought leadership to write the above white paper.
This paper brings together three considerations: Internet of Things (IoT) devices such as surveillance devices, their collection of data in large systems, and their compliance with the European General Data Protection Regulation (GDPR) in large projects. It explores some of the relevant changes brought about by the GDPR.
Secondly, it looks of some of the technologies, products and service changes which are likely to impact compliance with GDPR. It also introduces some scenarios which demonstrate the criticality of high volumes of data in a SMART world.
In the final chapter we look at the roles of the many stakeholders in GDPR compliance and their requirements.
Author Bios

James Willison BA MA MSyI
James is Founder of Unified Security Ltd and Vice Chair of the ASIS European Convergence/ESRM committee. James was awarded the Imbert Prize for an 'outstanding contribution to the Security Industry in 2011' for his work on convergence with ASIS Europe and the Information Security Awareness Forum. He has worked with BP, Loughborough University, Mitie TSM, the EU and AXIS Communications on convergence. He is an ISACA Academic Advocate and a member of the draft ASIS/ISACA/ISC(2) Security Awareness Standard' Working Group. Unified Security Ltd provide consultancy which is designed to ensure organisations align their support functions and in particular the areas of Physical and Information Security. This includes security policy, common reporting processes, converged security risk assessment, training courses and White Papers.

Sarb Sembhi CISM
Sarb is the CTO & CISO at Virtually Informed, and has previously been a CTO & CISO for the Noord Group. He has previously worked as a consultant covering most issues in risk and security. Sarb's contributions to the industry include the London Chamber of Commerce and Industry Defence and Security Committee and its Cybersecurity working group. Other contributions include: Past President of the ISACA London Chapter, Chair of ISACA International GRA Region 3 Sub-Committee, Chair of ISACA International GRA Committee, ISSA UK Advisory Group member, InfoSecurity Magazine Editorial Group member. Sarb has also served on several Security Standards Groups, and continues to write and speak at risk and security events around the world.