Premium
Directory Listings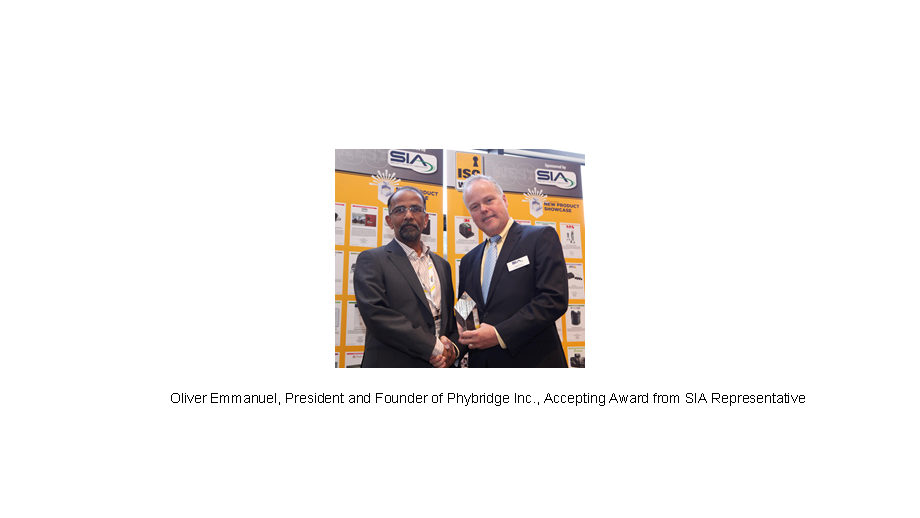 The CLEER switch from Phybridge named best of network support solutions at SIA¹s 2015 new product showcase at ISC West
April 30, 2015
The CLEER Switch from Phybridge won the Best of Network Support Solutions Award at the Security Industry Association's 2015 New Product Showcase (NPS) awards ceremony at ISC West earlier this month.
Phybridge is the leader in PoLRE (Power over Long Reach Ethernet) switch technology, and was the first company to introduce switch technology that delivers Ethernet and PoE over a single pair of wire with four times the reach of traditional switches.
The Phybridge CLEER (Coax Leveraged Ethernet Extended Reach) switch is the new standard in Ethernet over Coax transmission products for enterprise customers wanting to migrate to IP. The award-winning Phybridge CLEER switch is the world's first enterprise grade 24-port Ethernet over Coax switch on the market, delivering fast Ethernet (100mbs symmetrical) and PoE+ over coax with over 2,000 ft (609 m) reach. CLEER is designed to eliminate infrastructure barriers and makes IP camera migration cost effective and simple.
Among those accepting the award on behalf of Phybridge was Oliver Emmanuel, President and Founder of the company. "We're honoured to be a recipient of this prestigious award," said Emmanuel. "This could not have come at a more opportune time as we're introducing our highly successful Power over Long Reach Ethernet (PoLRE) technology to the security industry."