Premium
Directory Listings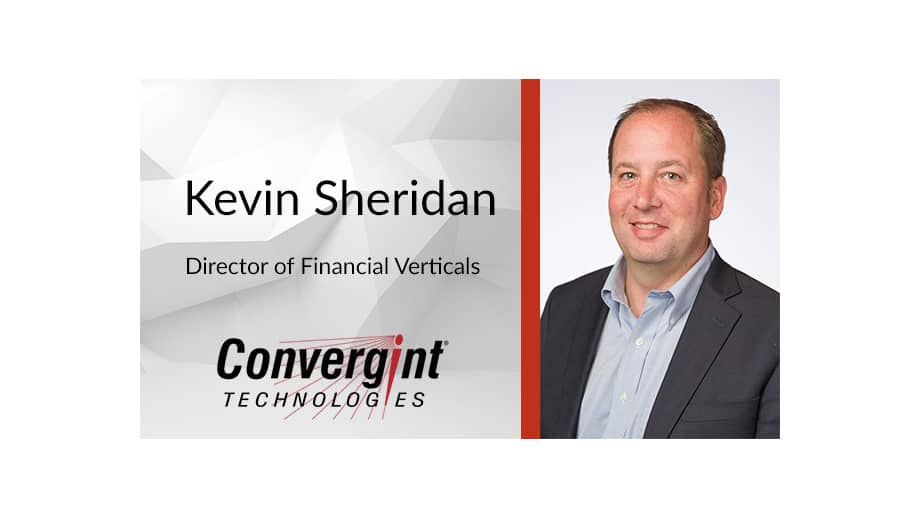 The Complex Fraud Landscape Facing Financial Organizations
October 25, 2018
Kevin Sheridan, Director of Financial Verticals at Convergint, has been helping financial institutions enhance the security of branch and corporate locations for 14 years. Kevin's team has completed more than 9,500 security projects for more than 800 financial institutions.
Here he shares in his expertise in this guest blog about understanding the fraud landscape and how to mitigate risks in financial institutions. 
While the term "fraud" can be used in a variety of applications and industries, its dictionary definition is clear and concise: wrongful or criminal deception intended to result in financial or personal gain. The possibility and consequences of fraud are alarming to executives in a number of markets, but none may be more relevant than banks and financial institutions.
The monetary nature of banks makes them a favorable target, and the statistics show that the risk is only increasing. According to the 2017 American Bankers Association Deposit Account Fraud Survey Report, attempted fraud against bank deposit accounts reached $19.1 billion in 2016, up from $12.9 billion in 2014.
Understanding this complex fraud landscape and mitigating the risk can be broken down into three components:
1. Identification of Threats
While some types of fraud have become manageable over the years, new methods are now emerging. The most recent and significant threat has been the total inundation of fraud attacks on ATM networks, which has become a difficult challenge for financial institutions. ATMs were not always considered the highest risk touchpoint for banks, but new techniques such as jackpotting — installing malware onto an ATM — are creating significant losses.Additionally, the amount of personally identifiable and sensitive data that banks obtain presents the opportunity for identity theft. The threat of breaches to this data has placed an increased awareness on the cyber risk as well.
2. Management
Financial organizations must leverage maximum amounts of data collected from sources such as video, intrusion, and access control systems to achieve effective IT and physical security. Forward-looking banks are ensuring the appropriate individuals are entering a facility. The amount of data being captured will enable customer identification to happen on a very broad scale. Technologies such as artificial intelligence, video analytics, and biometrics will be further adopted in the future to identify fraud before it's perpetrated.
3. Collaboration
Financial institutions must work together both internally and externally to mitigate fraud. HR, IT, and physical security teams should collaborate within the facility, and organizations must select quality integrators and partners who understand how to use data to actually create results. There is a lot of technology available, but picking solutions that actually deliver value beyond a "wow factor" — that's where institutions are making smart decisions. Combining a number of data inputs, such as video, video analysis, transaction information from teller lines, and branch interactions, can provide much broader intelligence.
Verint Financial Solutions
One of Convergint's partners, Verint, offers sophisticated security technologies and fraud solutions for leading financial institutions. Verint's suite of solutions helps elevate customer engagement and enhances compliance and fraud control, turning these functions into unique competitive differentiators. Some of Verint's solutions include:
Video Monitoring, Recording, and Analytics

Branch Opening and Asset Transfer

System Monitoring and Compliance

Advanced Investigation Tools
The increasingly complex fraud threat can create significant losses to financial institutions if not controlled. These organizations must invest in processes and technologies to proactively determine risks, achieve efficient fraud management, and comprehensively converge for protection amongst employees, assets, and the brand.