Premium
Directory Listings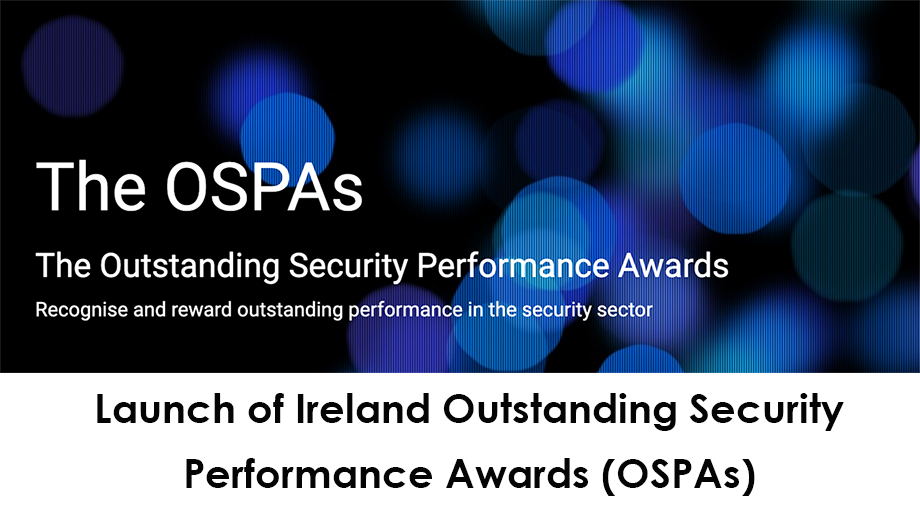 The inaugural Ireland Outstanding Security Performance Awards (OSPAs) event will take place on March 30th 2022
November 20, 2021
Entries to the inaugural Ireland Outstanding Security Performance Awards (OSPAs) close on 6th December. Entry is easy and open to all individuals, teams and companies operating in the Irish security sector. There are 11 categories to choose from, you can find out more about them and details of how to enter here: https://ie.theospas.com.
The Outstanding Security Performance Awards (OSPAs) recognise and reward companies, people and innovation across the security sector.
The OSPAs are designed to be both independent and inclusive, providing an opportunity for outstanding performers, whether buyers or suppliers, to be recognised and their success to be celebrated.
The criteria for these awards are based on extensive research on key factors that contribute to and characterise outstanding performance (Aspiring to Excellence – Perpetuity Research). The OSPAs are being set up in collaboration with security associations and groups across many countries.
The first OSPAs awards were held in Norway in 2015 and since then we have hosted events in other countries – and more are planned.  To view the countries that currently have OSPA awards schemes visit the global website.