Premium
Directory Listings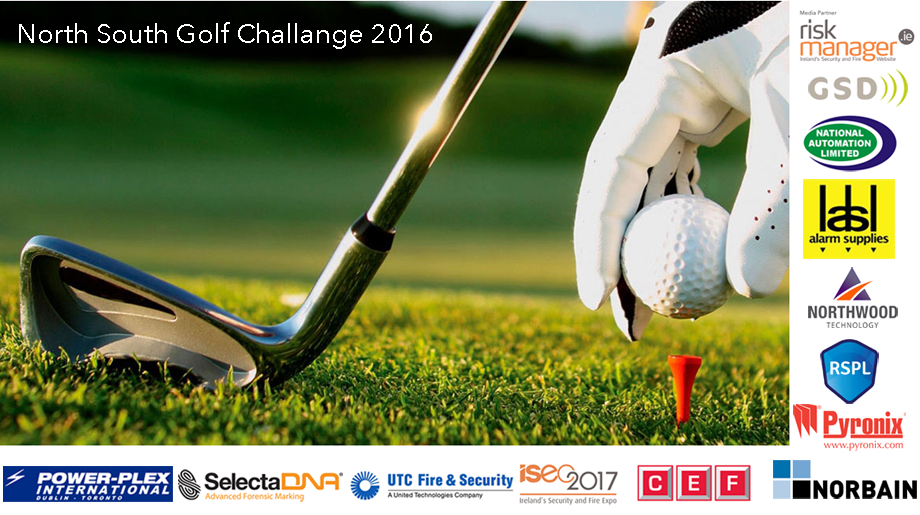 The North South Golf Challenge Tournament
September 09, 2016
The NORTH – SOUTH Golf Challenge Tournament was played last Friday in the Greenore Golf Club in the Cooley peninsula.
It was an unqualified success and the SOUTH were the victorious team winning the Cup on the day!
A full complement of members turning up on the day and fortunately sunny weather prevailed, which added to the enjoyment. The course was in excellent condition and everyone agreed it was a good choice for the occasion.
After the official meal the individual prizes were awarded,  the final announcement was made about the winning team and the  presentation of the Cup, followed by a few words from each of the two team Captains, and the President of the Southern Society, who also thanked the sponsors for their invaluable support which made the whole event possible.
The overall success of the day bodes well for next year, when the North will have a chance to win the Cup back!
Thanks to all those whose support made this event the great success that it was, and hope that we can count on you again next year for the re-match !
At the 1st Tee  Joe O'Connor, Seamus Flynn (CSL), Brian Leavy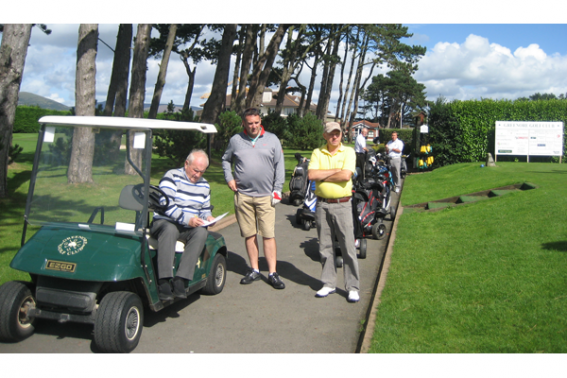 Derek Mooney (Action Security)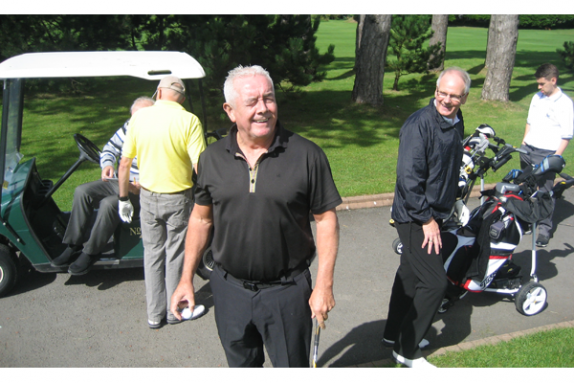 Arthur Reddick (Vide Plus) Matt McGarry (NASA) & Dave Carthy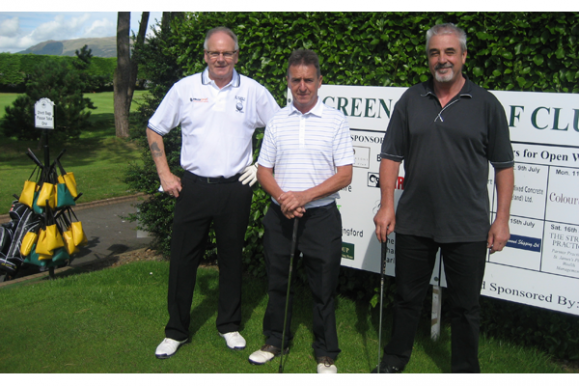 Members at the Dinner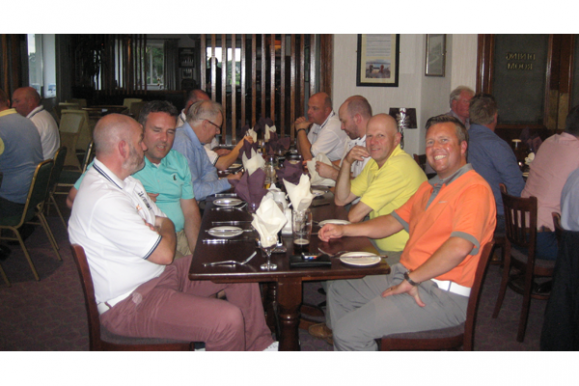 John Lyness presents Aaron Bell with Champagne Raffle Prize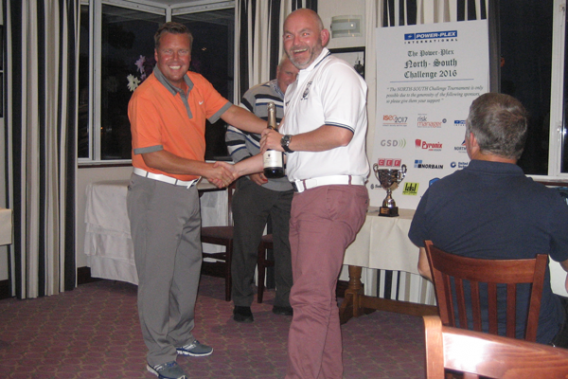 Overall Points Winner Alan Lyness (PIP Security)
Paul Tattersall (Power-Plex) presents Team prize to Eamon Reilly, Captain of the Southern Team
Eamon Reilly (Captain South), Paul Tattersall (Power-Plex, Main Sponsor) and Michael Flowers ( Captain North)