Premium
Directory Listings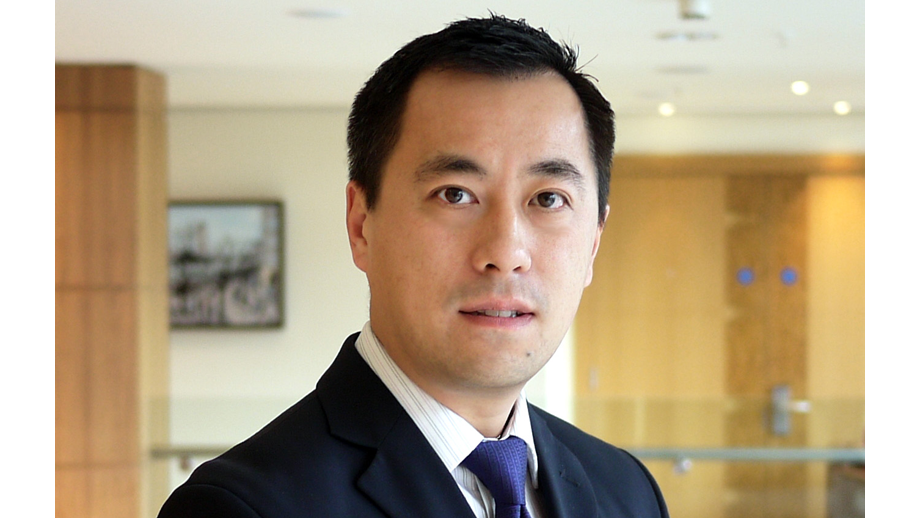 The Rise of the Cloud and Mobile and cloud-based security services for Installers
May 07, 2015
As the dust settles on the 2015 Mobile World Congress in Barcelona, Daniel Wan – Channel Marketing Manager from Honeywell asks how the rise of mobile and cloud-based security services translates into opportunities for Installers?
Perhaps no statistic better illustrates just how deeply stitched into the fabric of our daily lives mobile has become:  according to Gartner, an analyst house, 50 per cent of us will reach for a tablet or smartphone first for all of our online activities by 2018. The majority of this activity will be underpinned by cloud; public, private or hybrid. Little wonder that organizations across the world are, in the words of Microsoft CEO Satya Nadella, increasingly evolving towards a 'cloud-first, mobile-first' way of doing business.
The security industry doesn't exist in a bubble, and just as cloud and mobile technology are reshaping every other sector, our industry is increasingly shifting away from 'on-premise' towards 'on mobile, in the cloud' too. The rise of the connected home – from smart meters to connected media and entertainment, from smart telehealth to security – is just one example of an opportunity that the mobile-cloud combination presents for security manufacturers and installers to drive revenues through these emerging technologies.
Over the last few years, manufacturers have invested significant R&D time and money in creating new products and services that keep pace with the changes precipitated by the rise of mobile plus cloud.  An example is Honeywell's Cloud Services and Le Sucre™ which offers homeowners a complete self-monitoring and remote service solution. Developed in response to homeowner needs, Le Sucre is a discreetly designed wireless security system that can be placed anywhere in the home. Honeywell Cloud Services include the Honeywell Total Connect 2.0E web application that enables homeowners to arm, disarm, or check the status of their security system easily from anywhere in the world. Furthermore, if the homeowner has one or more of Honeywell's new motion sensors, they can even set the sensor to record images and store them in the cloud.
One of the advantages of Le Sucre is that an Internet connection is not required to connect the security system to the cloud. Each installation is comprised of its own SIM card, which can be enabled with many roaming service providers in countries all over Europe. Additionally, the SIM contract is free of charge for homeowners for two years. Le Sucre also supports motion sensors, door/shock contacts, panic alarm buttons, smoke and carbon monoxide sensors, as well as mains failure, low battery and flood detection alerts. This provides homeowners great peace of mind, as they receive an email alert when an alarm is triggered and can access more details about a particular incident by connecting to the Total Connect 2.0E web app.
So, if the technology exists, why isn't the adoption of cloud and mobile security solutions more mainstream? The answer is that the industry is currently in transition, as Installers everywhere weigh up reservations and concerns with the potential revenue opportunities they represent. As this influential group within the industry starts to embrace cloud and mobile, we predict an explosive rise in adoption of the technology. Let's examine the two major concerns amongst Installers, and debunk a couple of myths.
Firstly, most Installers are used to working hand in glove with central monitoring stations (CMS's) to sell monitoring services. On the face of it, promoting 'self-monitoring' – empowering the customer to check their home and operate their alarm system from anywhere in the world – has the potential to infringe upon the revenues generated from these offerings. This is a myth. According to a recent market penetration study by CoESS[1], less than 3.9% across the UK are monitored by a security company. Rather than eating away at existing revenue, installers pushing these services have a real opportunity here to open up additional, currently-dormant business streams.
A second hurdle is education. For Installers who have grown up installing analogue-based security systems, grasping concepts that are typically the domain of IT managers, can be intimidating. Again, this need not be an obstacle. Compared with the technical challenges presented by the earliest IP technology, installing cloud-based and mobile-enabled security services is relatively user friendly and straightforward. In addition, as manufacturers like Honeywell make training courses available free of charge for Installers, there are a number of ways to quickly get up to speed on the core principles behind this new set of solutions on the market.
To conclude, the one compelling reason why Installers should be jumping in with both feet when it comes to adopting cloud and mobile technology, and promoting it to their customer base is changing consumer behaviour.  The fact is, end users are now ready to embrace this technology. Once technologies pass from 'early adopter' phase into the mainstream adoption phase, consumers quickly stop admiring them and start expecting them.  As ever, this is a challenge and an opportunity for Installers. Ignore this evolution in how consumers behave, and you won't future-proof your business against the shifting winds in the market. Embrace it, and there is an opportunity to drive significant revenue today and tomorrow.