Premium
Directory Listings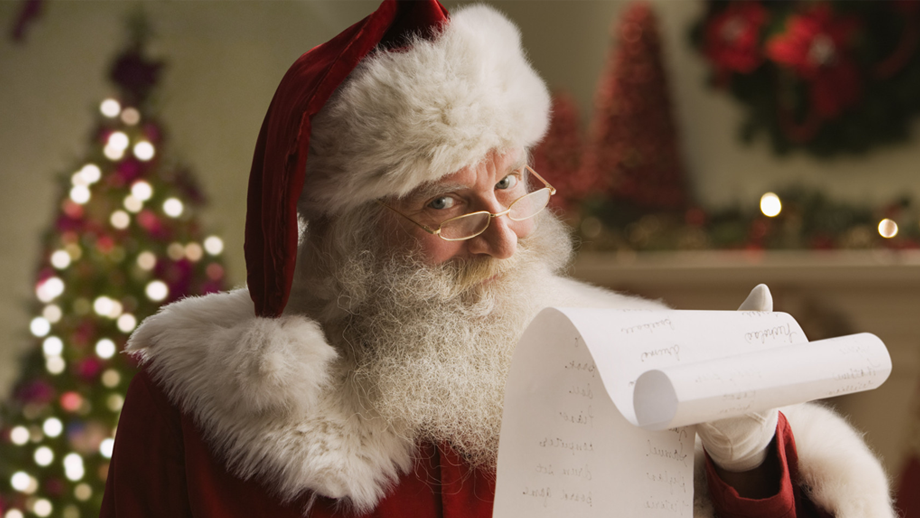 Top 10 Christmas gifts for the Security Operative in your life
December 15, 2016
This article is going to be something a little bit different from my normal content. It's that time of year again to show a little love and appreciation for the security operative in your life. Like most frontline roles, Christmas is the busiest time of year for the security industry. It means extra hours and extra work. While most of the country is sitting at home digesting their turkey and enjoying their Christmas parties the security industry like other front lines is in full swing to make sure you can do it safely.
So this year why not skip the Christmas jumper purchase or reindeer socks and  get the security operative in your life something they will really enjoy. I have compiled a list of the top 10 Christmas gifts for security operatives. I have included products across a range of prices for all budgets and a list of suggested websites where you can look at the products. They aren't ranked in any order but any would make a great present to wake up to on Christmas morning.
Top 10 Christmas Gifts
Torch: Every security operative needs a good torch as part of their basic equipment but are reluctant to spend money on one. LED Lenser torches have always been my favourite. You could go to Tesco or Amazon and buy a cheaper torch than this but I don't think you can get better value for money than a LED Lenser. Stick to something small and pocket-sized. My personal favourites are the P7.2 and F1 models . You can even get your loved one's name engraved on the torch if you buy directly from the website. Visit: ledlenser-store.co.uk
Base Layers: We are just hitting the coldest of the winter weather and the security operative in your life will appreciate nothing more than some cold weather base layers for under their shirt. These base layers are brilliant for keeping in body heat on cold nights when working outdoors. There are also hot weather versions available which prevent sweating in hot environments like nightclubs. Stick to white coloured items so they can be worn under white or light coloured shirts. Visit: underarmour.eu
Boots or Gel insoles: A decent pair of comfortable boots can make your day a whole lot more comfortable. Some employers will issue safety shoes to employees as part of the uniform but these are usually bought with cost and not comfort in mind. A decent comfortable pair of safety shoes can be a great present. If your budget doesn't stretch far enough for a new pair of boots, then maybe a pair of gel insoles. These are cheap but effective way to keep your feet from blistering on long shifts. As far as regular boots are concerned I have always preferred the Magnum  brand but for a good quality and value safety shoe brand I always liked Weddell Safety Boots

 Coffee Mug: For something cheap and cheerful a coffee mug is a great stocking filler. It is a well-known fact among security operatives that the entire security industry runs smoothly on large volumes of tea and coffee. The turning on of the kettle is an important task in any security operation and can only be trusted to the most experienced of staff. Seriously though, you will earn massive brownie point with your security operative if he/she wakes up at Christmas to a steaming hot cup of tea/coffee in a security guard mug. See cafepress.co.uk for great designs
Notebook: A good quality notebook is an essential piece of a security operative's equipment and a good quality notebook is hard to find. These are another great stocking filler. Finding a nice notebook that won't disintegrate with wear and tear will make a security operatives day so much easier. I have always loved Moleskine notebooks. They are quite expensive for a notebook but you get what you pay for and they last. Buy from Amazon at: Moleskine Pocket Notebook
Lone Worker device: For lone workers on sites as the sole occupant of the site the company should have lone worker protections in place. But for the person working by themselves a sole security operative in a retail outlet or a lone door supervisor this is often not the case. Many are investing in personal lone worker devices. These are cheap and easy to set up products which can summon help in an emergency. They can be pre-programmed to dial any number or a monitoring station. There is usually a setup fee and a really small monthly payment for the device but this is small in comparison to the peace of mind they give.
Multi- Tool: Security operatives love their gadgets and none more so than a good multi-tool. While I don't advise security operatives to carry these on their belts (due to the presence of a knife blade on most designs) I do always advise them to have one kept in their work bag or left on site. I have lost count of the amount of times I have used one of these to fix a broken lock, cut a sign down or fix a camera mount. They are also handy around the house. The best quality tools on the market come from Leatherman and they usually have a product for every price range. Check out their range from their Irish stockist at peterson.ie
Gloves: Like the base layer above a decent pair of gloves can make a big difference on a cold day or night. It's hard to get a good pair that are warm, comfortable and still allow you to a certain amount of dexterity to use things like a patrol device or check an ID. Trying to check an ID or type a report with frozen fingers is never a pleasant experience and the security operative in your life will thank you for a decent pair of gloves. These fit all of the above criteria Security Gloves and even have security written across the back in case they forget what their job is.
Watch: The old reliable. In this age of technology, a lot of people will ask why do we still need a watch when we have a phone that tells the time perfectly well. Firstly, because security shifts are generally between 6 and 12 hours long and most smart phone batteries aren't. Secondly because a lot of venues don't allow security operatives to have their phone on site and continually checking your phone doesn't look professional. A good quality durable watch is a great present for any security operative. A good starting point is always the Casio G Shock
Training course:If you want to help a security operative get ahead in their career then a training course may be the way to go. They may want to expand to another sector of the industry, add some extra skills or move up in the industry. No matter which of these it is a training course is a great present. Full disclosure here I do work for the training company listed below and I will stand by the quality of all their training courses. For a range of training course options for the security operative visit www.securityexcellence .net
So, you could still go down the route of the Christmas jumper or the deodorant gift set and I'm sure they will be greatly appreciated but if you really want to make a security operative happy think about some of the ideas above. For all the security operatives, there is still time. Share this list to all of your family and friends and do some serious hint dropping before it's too late and you're buried under a mountain of Rudolph socks and Santa Jumpers.
Happy Shopping !!!
Disclaimer: I am not sponsored by nor have I received any financial reward from any the companies above. All the recommendations are based on my own personal experiences of these products.