Premium
Directory Listings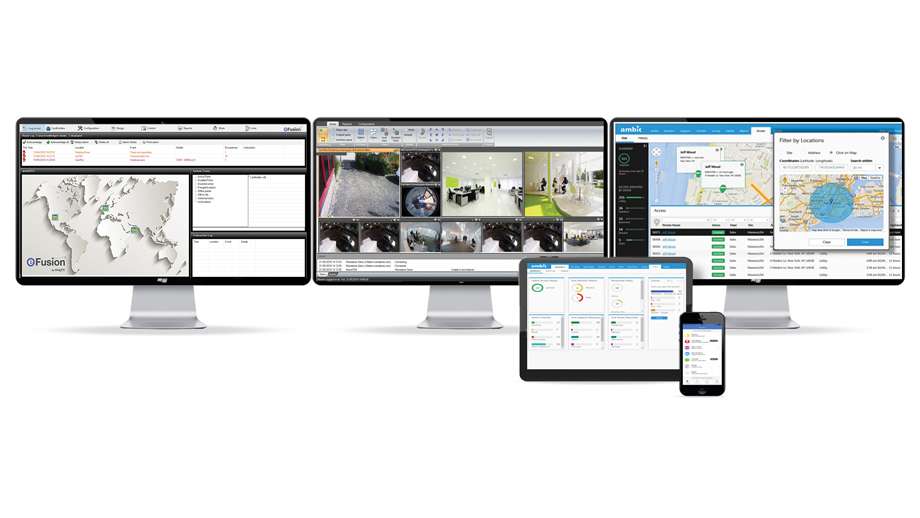 Traka integrates with Maxxess eFusion Platform to present a powerful central management solution
December 19, 2019
Traka integrates with Maxxess eFusion Platform to present a powerful central management solution
Traka, from ASSA ABLOY Global Solutions, has integrated with Maxxess' award-winning security management software, eFusion, to present users with a powerful route to achieving operational efficiencies across a wide range of systems and functions.
Traka, the global leader in intelligent management solutions for keys and equipment, in conjunction with Maxxess Systems, has developed a seamless integration with Maxxess' eFusion open platform, to allow complete site control, centralize site visibility and present real-time monitoring, ensuring situational awareness for all assets, safely and securely.
eFusion with Traka makes it simple for authorized staff to gain access to a wide range of controlled assets, from keys and premises to high value equipment, vehicles and machinery.
The new integration enables full traceability and audit reports that can include video and audio recordings, as well as transactional data from systems such as access control, intruder, HR and fire.
Martin Woodhouse, Traka Head of Asia Pacific, Middle East, India and Africa (APACMEA), "Maxxess is one of the foremost global innovators within the security industry,  its eFusion system is renowned as presenting a seamless opportunity to integrate to third party systems.  Now together with Traka, we can deliver a significant futureproof technology that paves the way for users to benefit from one all-encompassing building control system."
"The power of this new integration brings together Traka's intelligent key and equipment management systems with eFusion's flexible cloud architecture, developing a solution that will deliver exciting advances in security and operational efficiency.  It will not only benefit major new build projects, but also open new opportunities for existing users of eFusion and Traka. We look forward to building on this exciting partnership with Maxxess, which we jointly believe continues to deliver real benefits to our valued customers."
As with all Traka solutions, the integration with Maxxess' eFusion presents audit capabilities across its key cabinets and lockers, and enables instant traceability and reporting. Other important features include fault logging, curfews and multiple authorizations, which provide tangible returns on investment by improving operational efficiency, increasing productivity and minimizing costly down time.
Lee Copland, Managing Director, Maxxess EMEA adds: "With Traka solutions globally deployed in many market sectors such as critical infrastructure, retail, logistics, hospitality and corporate environments – and increasingly integrated with many third-party systems  – this integration with eFusion opens the way for more powerful joint opportunities to be developed."
"There are huge benefits to be gained from integrating Traka's capability with wider functions and operations, including building management systems, security, fire and the many application-specific systems used by our customers in different sectors."
To see Traka's integration with Maxxess eFusion in action, please visit Traka in hall 2, stand G20 at Intersec Dubai, taking place at Dubai's International Convention and Exhibition Centre from 19 – 21 January 2020.
For more information, please visit www.traka.com and for up to date news and information follow Traka on Linkedin.