Premium
Directory Listings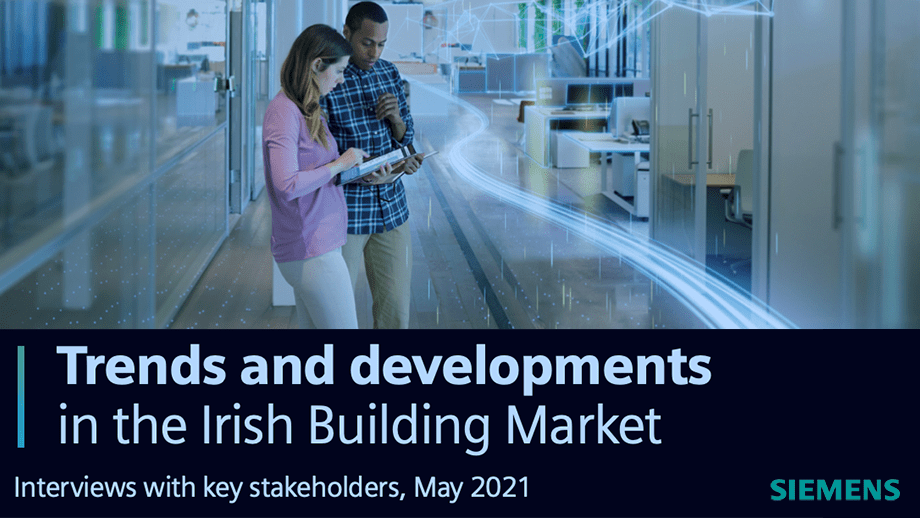 Trends and Developments in the Irish Building Market
June 04, 2021
Introduction
Siemens is at the forefront of building technologies, providing systems that create safe, secure and efficient buildings. As market leaders, we continually develop and broaden our portfolio providing building owners with unique value propositions that place occupants at the core, focusing on a user-centric, flexible and sustainable experience.
We recognise the increasing value data can deliver for buildings and therefore, we partner with key stakeholders in the Irish building market to assist them progress towards the future of smarter, more sustainable buildings.
Recently we asked key decision-makers from Irish construction, engineering, and property companies to share their views and experience on a range of issues from market growth to the role of technology and digitalisation in the evolution of smart buildings.
The interviews were virtual and conducted on a Chatham House Rule basis1. The results are collated and anonymised in the paper below.
---
1 When a meeting, or part thereof, is held under the Chatham House Rule, participants are free to use the information received, but neither the identity nor the affiliation of the speaker(s), nor that of any other participant, may be revealed.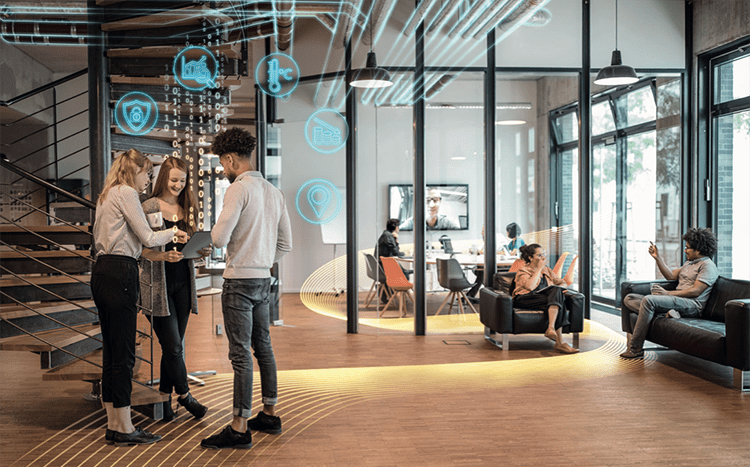 SUMMARY OF KEY FINDINGS:
"How do you see the Irish building market developing in the coming years?"
Foreign Direct Investment (FDI) has been key to Ireland's economic success. The expectation from our experts is that FDI will continue to grow as long as Ireland holds advantages to attract large corporations i.e., low corporation tax, well-educated workforce, stable government etc.
When asked about specific sectors, our panel saw the further growth of new data centres due to the extra capacity required with the huge increase in remote working practices because of Covid-19.
In addition, the Pharmaceutical & Life Science sectors have seen significant investment, growth will continue and include retrofits as well as new builds.
With the interruption due to Covid-19, it is expected that Hospitality will remain in survival mode, while demand post-vaccine will be high, the reduction in international business travel will be a counterbalance resulting in uncertainty in the short term.
Warehousing and Logistics are both growing significantly due to the post-Brexit scenario.
The shortage of new residential housing will require significant growth, potentially including high-rise in the large population centres.
Some expressed uncertainty in the Corporate and Commercial Office sector pending the emergence of new hybrid work practices post-vaccine.
"Growth will continue and include retrofits as well as new builds."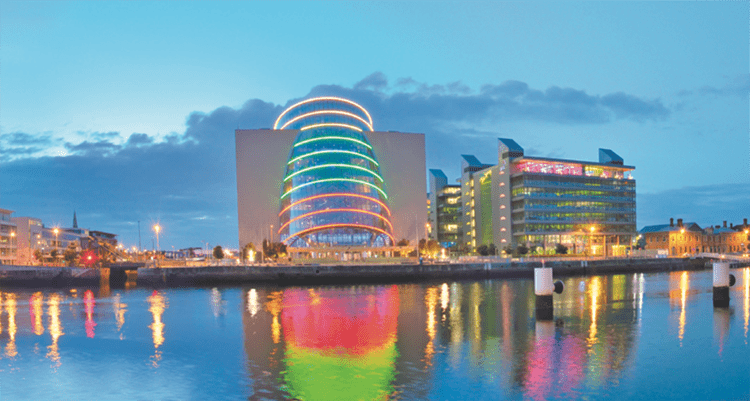 "What trends are impacting the Irish building market?"
There is also a strong feeling among stakeholders that accelerated completion programmes will continue to be the main objective in the construction industry. This will further increase the trends of standardisation at the design phase followed by modular construction thus reaping the benefits of reduced waste of both labour and materials.
Many see this approach as crucial to changing the types of interactions between key stakeholders during construction, moving towards a more cooperative and efficient way of working together during the construction stage.
New digital tools are becoming commonplace in construction i.e., IPD (integrated project design), BIM (building information modelling). While BIM is the most common, there are varying degrees of competence and application. The expectation is the Public Sector will insist on the application of BIM. All the large companies recognise this and are investing to increase their level of competence.
However, advances such as digital twin and augmented reality are viewed as still in the early stages of adoption with little evidence of significant investment.
"The office environment will have to adapt to become a 'workplace of choice'."
"How will the 'new normal' work practices post Covid-19 vaccine impact the future of buildings?"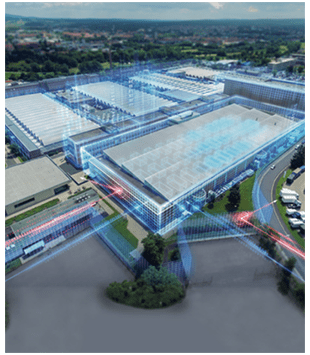 Interviewees acknowledge that the government measures to reduce the spread of Covid-19 have forced building operators to quickly adapt their workplace, making the health and safety of employees and customers the priority.
During this period, it has become clear that remote working has virtually eliminated non-productive travel time and increased productivity. Therefore, the office environment will have to adapt to become a 'workplace of choice'.
To enhance the user experience, buildings will need to have high-quality surroundings, good acoustics, the availability of quiet spaces for concentration and relaxed spaces for breaks.
This will require intelligent sensors and controls that constantly monitor lighting, noise, temperature, air quality, movement, and occupancy with the ability to interact in real-time. Thus, providing a tailored environment for a simple and comfortable experience.
"What will be the most important challenges for you and your customers?"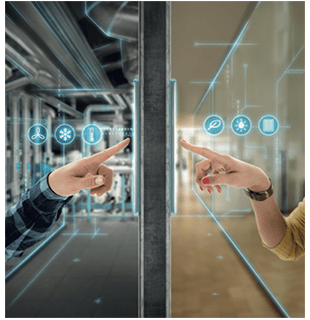 While IoT technology exists and continues to accelerate, there is limited knowledge about digitalisation and how this can be applied. This is creating a reluctance to embrace innovation, which is often seen as unproven technology, resulting in a wait and see approach. Such short-term thinking is not sustainable in an ever-increasing digital environment.
Cost to complete, uptime and production capacity remain the primary objectives with lifecycle efficiency and sustainability secondary for many customers.
The attitude "we will get back to it once the pressure is off" needs to be substituted with early commitment and willingness for additional investment in the construction phase.
Cyber threats are real with potential catastrophic consequences. Gone are the days when cyber-attacks only threatened a company's information technology systems. This is most evident in the manufacturing sector.
Due to the interconnectedness of operational and information technology as well as the increasing number of intelligent devices, there are many more points of entry into a company's systems.
Attracting and retaining key people is becoming difficult with many companies having more work than suitably qualified resources. Key staff being relied upon to go the extra mile is often the rule rather than the exception. Sustainable buildings will be one part of a package to make a difference in hiring talent from environmentally minded candidates.
"Intelligent integration of the hardware and software of the building technology systems with IoT sensors and intelligent controls will continue to accelerate."
What role will digitalisation play in the buildings of the future?
It is clear the use of intelligent integration of the hardware and software of the building technology systems (HVAC, Energy, Security, Water etc.) equipped with IoT sensors and intelligent controls will continue to accelerate.
This will enable the monitoring of occupancy, environmental conditions, building functions and resource usage across the entirety of the building.
Monitoring of external data and analysis ensures total transparency in real-time and will become commonplace. This could include information on electricity prices to enable energy trading, or weather information to forecast the building's own renewable energy production. With integration into the smart city, data exchange extends to city services such as waste management to optimize service and delivery schedules etc.
Some of the big tech companies are currently developing their own platforms to collect such data and use Artificial Intelligence to optimize their estate performance.
Summary
The role of buildings is evolving. This has been accentuated by the pandemic, our national decarbonisation targets, and the changing face of the future of work.
Building owners need to ask themselves, is my building safe and secure for the return to work? Is it energy efficient? Is it flexible enough to deliver high productivity with potentially low occupancy?
It is clear from our research the journey towards smart buildings in Ireland is in the early stage. Beyond the hype, there are several key steps that need to take place to progress to truly Smart Buildings, including but not limited to:
FULL INTEGRATION OF THE KEY BUILDING CONTROL SYSTEMS
COLLECTION OF DATA FROM AN INCREASING NUMBERS OF SENSORS
CONTINUOUS ANALYSIS AND MONITORING USING ARTIFICIAL INTELLIGENCE
The outcome will be reduced costs resulting from predictive rather than reactive decision making as buildings become autonomous. To progress in this direction, building owners will need to decide at planning stage a lifecycle performance specification including KPIs for benchmarking throughout the building lifecycle. This must then be included as a central part of the build specification.
The key to developing Smart Buildings will be to employ suitably qualified people or partners who are empowered by top management to participate with senior stakeholders throughout the design, construction and test/handover stages.
"Building owners will need to decide at planning stage a lifecycle performance specification including KPIs for benchmarking throughout the building lifecycle."