Premium
Directory Listings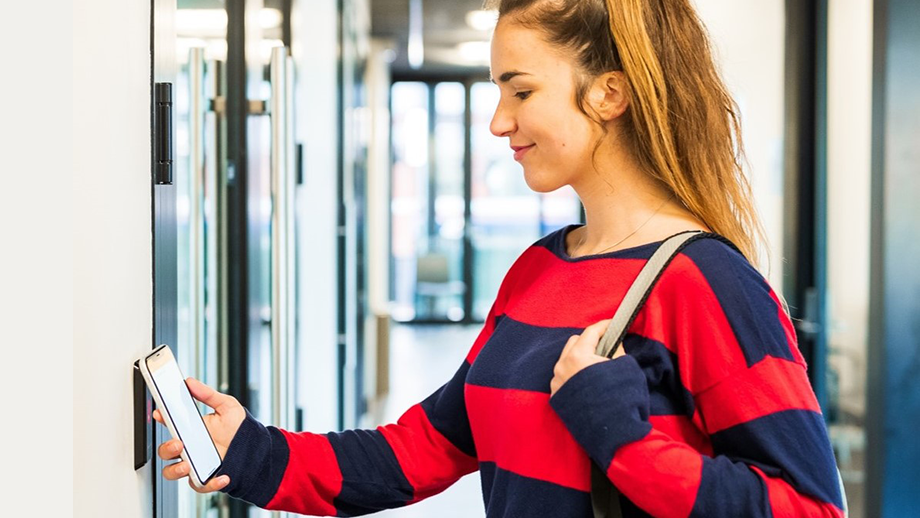 Want to open your building again safely after lockdown? Look at how your security system can help
April 20, 2020

Gordon Swallow – Strategic Business Development Manager, Gallagher Security UK
Uncertainty is everywhere and we are all looking for positive measures we can put in place to take control. Helping to provide certainty will bring optimism to individuals, groups, and companies alike. To deliver this, you need to look at what your technology systems can do for you right now. You, your investors, your customers, and your staff want to know when your site will be open and working again. Now is the time to start planning. Your security system should be at the heart of your strategy. Used correctly, it can help you emerge from lockdown safely, efficiently, and as quickly as possible, whilst ensuring you can continue to operate.
Security is more than access control
Site managers, health and safety executives, directors, and security professionals need to start looking at their security systems in a new way. Gently shifting your view from one that sees access control as just a security system, to one that facilitates the control of people movement will greatly increase the safety of your site at multiple levels.
Social distancing advice could still be in place as we come out of lockdown. My own personal experience of this has been amazing, with most people I see (while out walking the dog) keeping well over two metres apart. Despite this, it's obvious that putting new occupation limits in areas or zones within your building will help this behaviour to continue. Look at how your access system could keep track of zonal people counts to actively allow or deny access as the building is used. At the point of access denial, it should also be possible to alert the individual as to why it's happened, ensuring a feeling of safety within the building.
Reduce contact points
Your staff are most likely using plastic cards to gain access to your building. Issuing new ones is a high contact activity. New cards will be required for all new employees and these often get shared, lost, or forgotten every week. Switching to secure access using mobile phone technology will make huge differences with regards to cost reductions and a contact-free environment. Deployment of the new credential is achieved easily and securely via email with second factor authentication, removing the need to visit a security office or reception on arrival at site.
Biometric solutions will also be under scrutiny as many require fingerprint contact, but with the emergence of facial recognition technology, contactless versions are now available and still very much worth considering. Access solutions that support mobile technology will also enable the biometrics built into the phone to authenticate the access decision.
Take some simple measures and look at ways you can remove contact points around your building. Your security system will be full of contact points, most notably the push to exit button. Look at replacing these with contactless IR buttons or an access reader instead. Replacing the opening mechanism on your door to a motorised one will make a big difference.
Explore the tools in your access control system
The talk of an immunity passport is an interesting one. How this would look is currently unclear but if it comes into place, you will need a simple way to allow it to influence your access decision. Furthermore, you may want to create a portal where your staff can register themselves as 'at risk' or showing symptoms (I know the excellent company I work for has already implemented this). Along with the immunity passport, COVID-19 test results or requested staff data can be used to enforce how and when people gain access to your building. Access control systems have the capability to import this data or link to the databases you hold to facilitate this in an automated way.
Even with the implementation of these measures, incidents can and will occur. Managing your response to those is essential for keeping disruption to a minimum and ensuring staff safety. Having the ability to send messages or evacuation alarms to individuals or groups of people in certain areas is vital. Explore the communication, alarm, and evacuation tools within your access control system and look at ways communication can be achieved via emails, texts, and mobile phone push notifications. Ensuring people receive information quickly and with clear instructions will make a huge difference.
We are, of course, still unclear about when our country, our cities, and our buildings will be fully functional again, with the UK government advising that it's too soon to be talking about coming out of lockdown. They are right but this doesn't mean it's too soon to start planning. The measures you put in place now will mitigate risk in the future.
Get yourselves ready, put your strategy in place, and be one of the first to get back on your feet and keep your business open.
For more information visit: https://security.gallagher.com/COVID-19