Premium
Directory Listings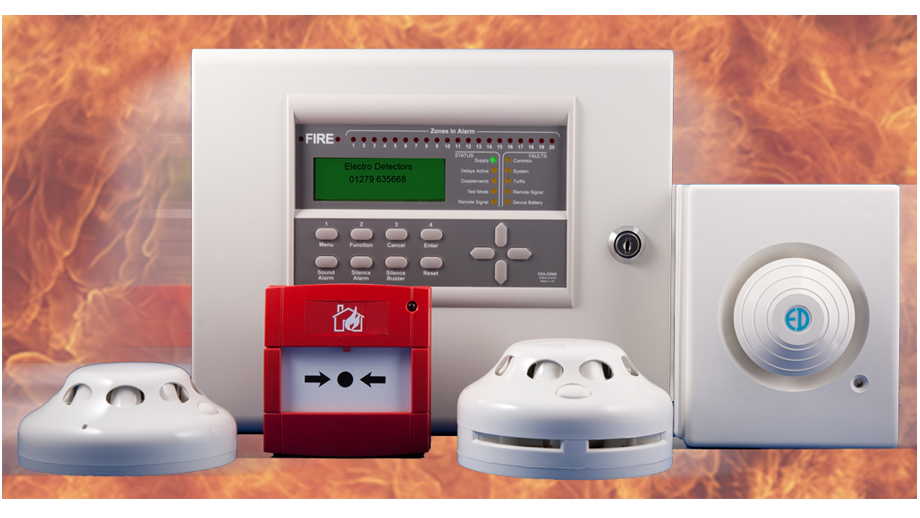 Wireless Fire Detection – More popular than ever
January 05, 2016
Wireless technology for fire detection systems has been around since the 1980's.  However, back in those days it was unreliable, expensive and you would only use it when you really had no alternative
It was mainly used in old stately homes where they needed to have a fire alarm but couldn't risk damaging the building.   A lot changed after a widely reported fire caused a high profile building to be destroyed in 1992.
The fire at Windsor castle had a big effect on the wireless fire alarm industry.  The castle, and many other older buildings that were managed by the crown estate did not have to follow standard national guidance for fire protection.  This 'crown immunity' was removed after the devastation of the fire and the subsequent cost of rebuilding.   Now there were many buildings that had to have fire alarm systems that used this wireless technology.  This surge in demand resulted in improvements in the technology because the systems needed to be reliable and be fit to pass fire regulations.
Now many years later, the technology has advanced to such a level that the wireless technology is just as good if not better than the wired version. The customer base for this product has moved on from the stately home owners and it is now being used in mainstream projects.
Electrodetectors UK and Ireland are selling many more systems each year and over 80% of the jobs that are using this technology are not listed or special conservation buildings.  Which leads us to ask why would somebody prefer to use this system than the traditional one?
Installing a wireless fire detection range has a low impact on any building both structurally and visually.  It is the perfect solution in a situation where people need to be able to work during the installation process.  There is less noise due to little drilling and naturally with less drilling comes less mess and dirt.
The system is quick to install meaning that a typical 2 week job can be reduced to 1 day of work.  While the device itself can be more expensive than the traditional wired version, this saving in labour can make it just as competitive or in some cases less expensive.
There are always risks involved when there is a need for drilling.  The worry that a cable might be hit or a large piece of plaster may fall on a delicate object.  Where there are no holes in the walls required then that risk is drastically reduced.  In most cases all that is needed is a couple of screws to fix it to the wall you don't have to worry about drilling somewhere you should not be.
With the improvement in technology the systems are more reliable than ever and they naturally comply with all fire regulations and standards.  While the unit cost of such a wireless system may be more expensive as its wired competitor.  The saving is in the labour hours and reduced need for multiple visits to a site.
So if you need to install a fire detection system where business operations are going on around so you need a quieter, cleaner option then this may be the solution.  Currently being fitted in modern apartment complexes, office buildings and schools, this really could be the future.   For no noise, no mess and a quick in and out job Electro Detector Fire Alarm Systems could be the ideal solution.
Check out the Electro Detector Fire Range website for more information or contact Northwood Technology.  www.electrodetectors.co.uk     www.northwoodtechnology.ie